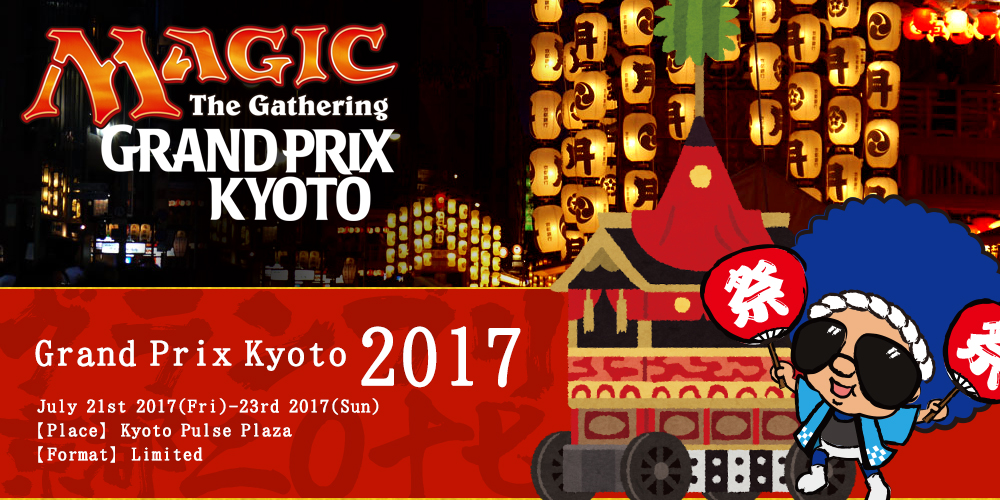 Grand Prix Kyoto 2017 FAQ page
General questions about Grand Prix Kyoto 2017
Q.

When do doors open?
A. Friday 10:00~21:00 / Saturday and Sunday 8:00~21:00
Q.

I lost something! Where should I go?
A.Anything lost at venue will be sent to the information desk.
If you found out something you have lost after the GP, please contact taikai@bigmagic.net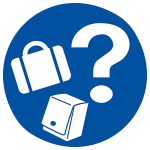 【If you find a lost property】Please bring to the information booth.
Q.

Can I eat and/or drink in the venue?
A.Yes, you can. Please refrain from eating food which has a strong smell. If you want to bring into play area, please bring only drink that has lid on.
Q.

Is there a Cloak (Luggage Storage) service?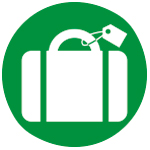 A.It is available at the Cloak booth under a pink balloon.
For each day, ¥500 per 1 item is charged. For security purpose, please pick up your luggage during available time each day. You may not pick up your luggage temporarily.
Q.

Where is the restroom? Is there a smoking are?
Please see the floor map of Grand Prix Kyoto 2017 Special site "Fact sheet".
*Smoking is prohibited in the venue.
Q.

There is something I would like to confirm about rules.

A.Please contact a DCI sanctioned Judge near you.
Judges will be wearing an armband in the picture.
Q.

Can I trade in the venue?
A.Yes, there is no problem trading between cards. But if you find a trade that includes money, you will be ejected from venue.
Please also refrain from trade that might be misunderstood as a transaction of money like using a calculator.
---
About the main event
Q.

Where can I get the GP playmat and promo card?
A.These are included in the Grand Prix kit that you hand over during the Players Meeting.
Q.

How do I check how many byes do I have for the GP main event?
A.We will post out the List of Main Event participant on Friday around 13:00.
Also you can check on this page.

If number of byes you should have is wrong with the posted information, please come to Main Event Judge Station by Saturday, 8:45 a.m.
Q.

When syould I go on Saturday?
A.Please check the table.
No Byes / 8:45
1 Bye / 11:00
2 Byes / 12:00
3 Byes / 13:00

---
About Side Events
Q.

How can I participate in side events?
All side events registration except for 8 players and Commander event may be done at the information booth (it's right under the White Balloon).
You register your DCI number and name, and pay for entry fee there.
If there was an announcement for event you register, please gather at the play area right under the Yellow Balloon.
Please come to the Side Event Judge Station (it's right under the Red Balloon) if there are any problems.
Q.

How can I participate in On demand(8-players/Commander) event?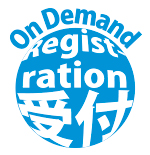 A. There is a 8-players event area, you can register there.
Q.

How can I participate in Pro Tour Ixalan Qualifier?
A. ・There will be a Random lottery to participate.
・The registration beings at 6:00 p.m. July 22 (Sat) till the closing.
・If you are playing in the main tournament, you need to withdraw in order to participate in this event.
Q.

Can I participate in multiple tournaments?
A. No, you can't. You will be asked to withdraw from the tournament and choose only one.
---
About Wizards Account
Q.

In the online registration list, my registration number has the comment "Please create Wizards account ". What should I do?
A. Do you have 'activation code' with your DCI number?

If yes, please activate your DCI number.
https://accounts.wizards.com/

If no, you should contact "Customer Support" for your activatione code.
http://magic.wizards.com/en/myaccounts/FAQ
---
About Planeswalker Points
Q.

What is the Planeswalker Points multiplier for Grand Prix Kyoto?
A. Grand Prix Kyoto 2017 main event multiplier is 8x. The multiplier for Grand Prix Kyoto 2017 side events depend on the type of event.
・"Competitive" or "Regular" Events are 3x.
・"Casual" Events give players 1 Lifetime Point.
Q.

Planeswalker Points are not yet added to my account (not added correctly).
A.We will report all results by next Sunday.
If your points are not accurate even after one week, use the "Event Corrections Form" in Planeswalker Points page to file a claim with Wizards of the Coast.
---
About Ventor Area
Q.

Do they buy cards/prizes?
A. According to Japanese law, NO dealer booth can buy products.
Grand Prix Kyoto 2017 Top Page